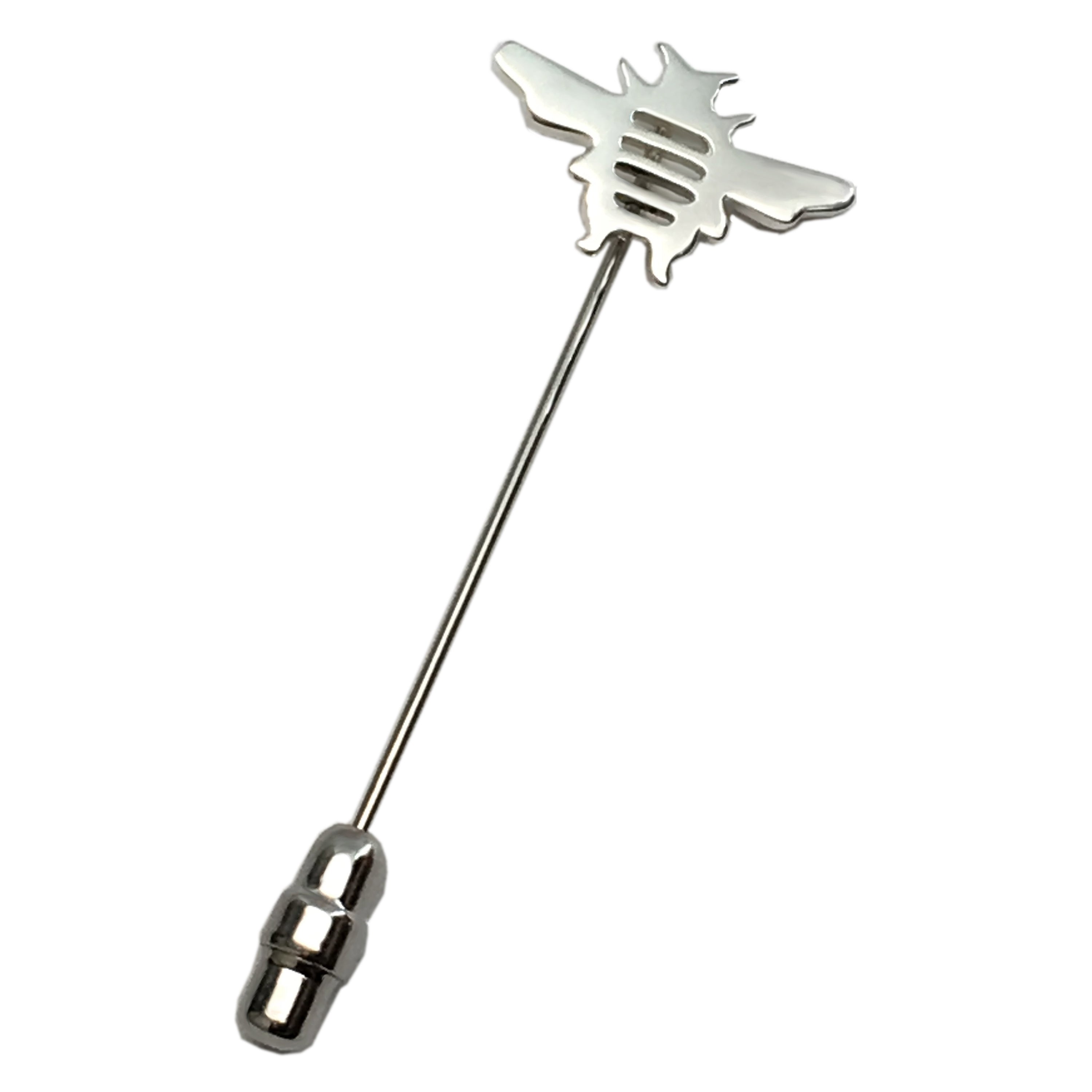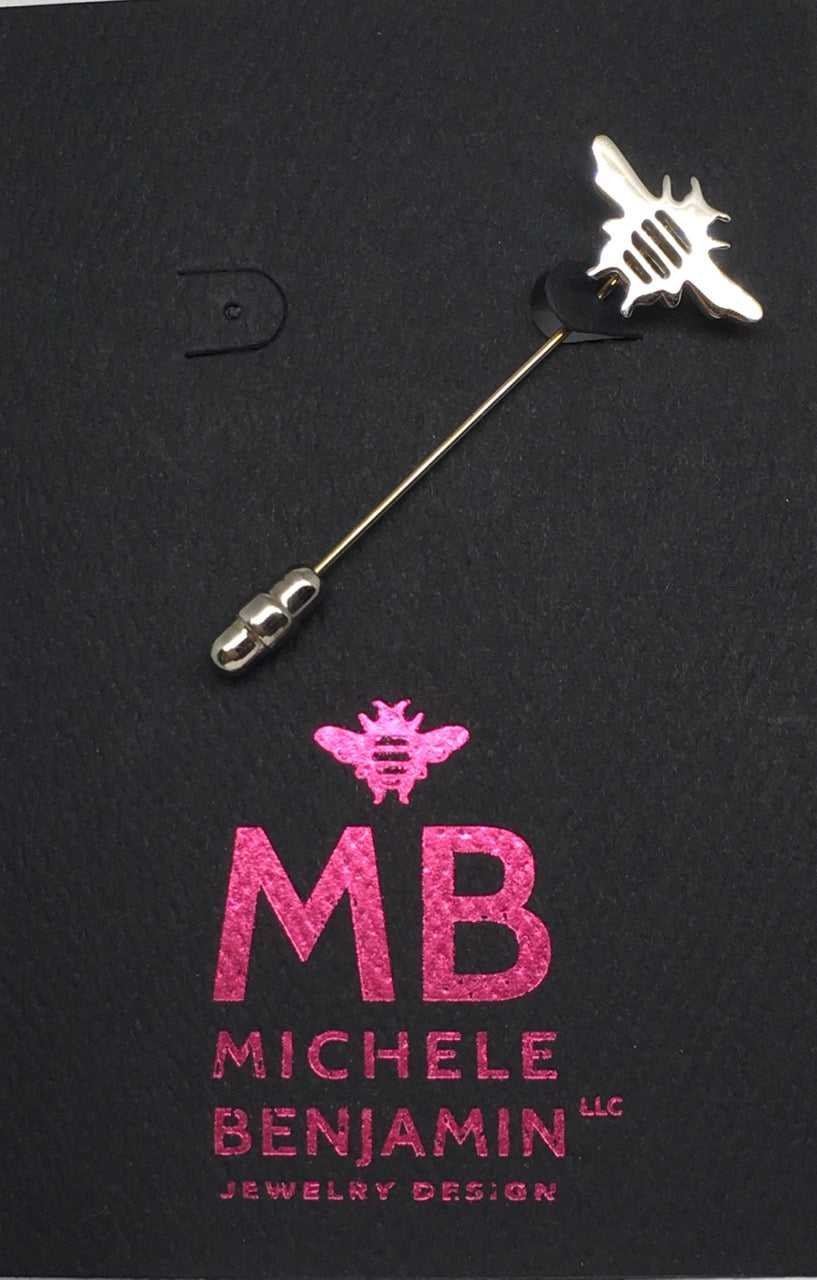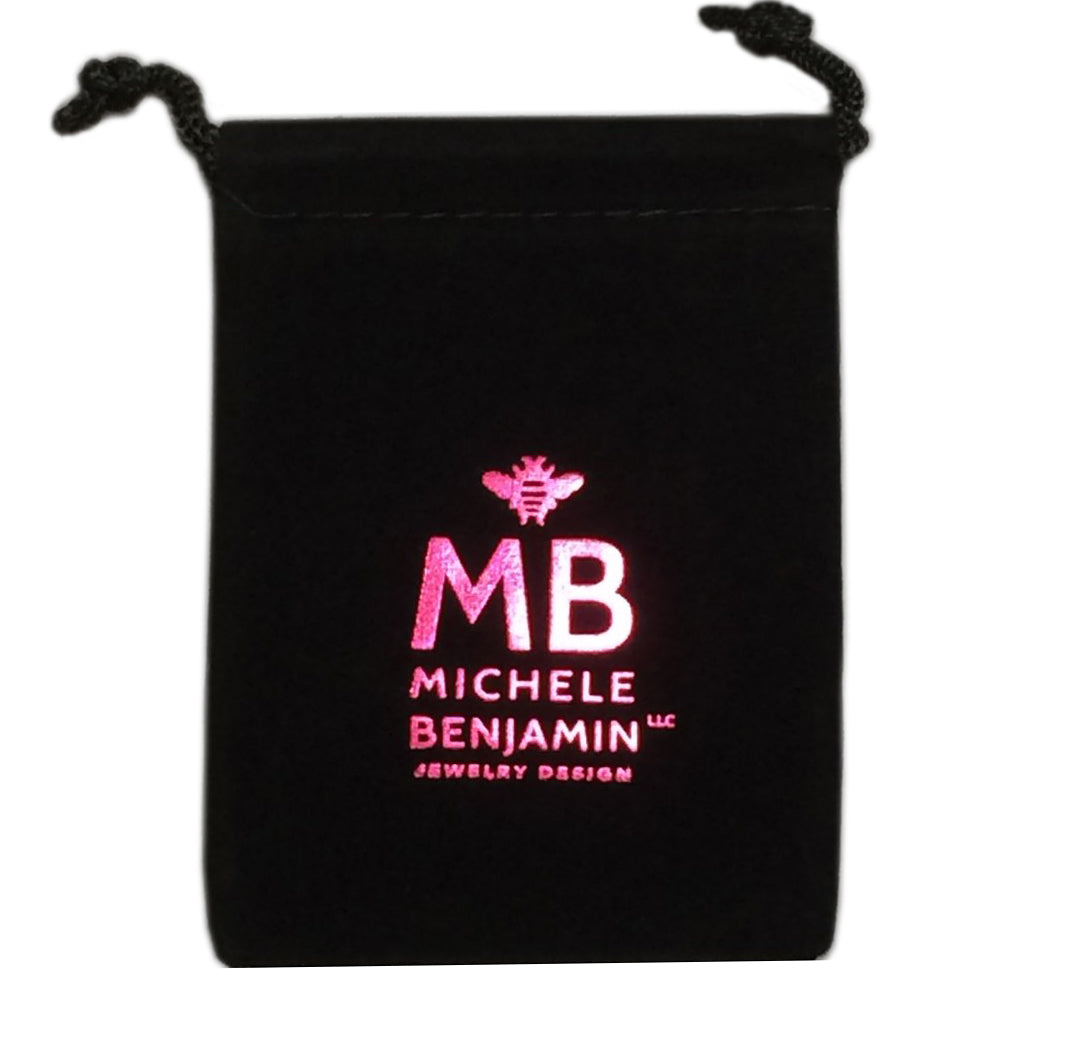 Sterling Silver Tiny Bee Stick Lapel Brooch Scarf Wedding Stick Pin, Gender Neutral

Description
Sterling Silver Collection 
Scarf Clip Wedding, Gender Neutral 
Sterling Silver Bee on a 2 inch (5mm) Long base metal stick pin closure

Bee:  1/2 in. H x 3/4 in. W x 1/16 in. D (18mm H x 11mm W x 3mm D)
Gms 1.8
Usually ships via USPS within 1 business day after the order is placed. Delivery times are within 4-7 business days in the Continental USA; 5-10 business days to Canada;

Fast & Free shipping in the Continental USA. Free gift box and jewelry pouch with every order. Free gift wrap available.
The artistically unique style of the sterling silver Bee pin is created in 925 sustainable sterling silver in a high mirror polish, with lustrous craftsmanship and luminosity, it is worn as a Lapel Brooch Pin Scarf StickPins Scarf Clip Wedding Pin.   The bee measures 1/2 in. H x 3/4 in. W x 1/16 in. D (18mm H x 11mm W x 3mm D).   The bee is suspended on a 2 inch base metal pin with closed clutch closure that slides on and locks in place, covering the pin end. Sustainable Sterling silver is recycled, refined and not from the mining industry.  Gender neutral. 
Symbolism: The bee symbolizes the sun, community and personal power. Bees are productive, they stay focused and do not get sidetracked from their goal.
Care Instructions
Store jewelry in the velveteen pouch provided with your order. Remove jewelry prior to bathing, exercising, cleaning, swimming, gardening, and applying hair and body products. Do not use abrasives to clean. Jewelry can be cleaned with soft cloth and silver cleaner only. Made in New YorkSKU S1029HIJ
Shipping Policy
Shipping Rates and Delivery Times:
USA ORDERS:

 Free Shipping via USPS U.S. Postal Service with insurance & tracking number, for signature. Orders ship within 1 business day, and arrive within 3-5 business days, within Continental USA. Outlying territories, FBO, Hawaii and Alaska: 5-7 business days delivery. 
International Orders (outside of USA):


Select FedEx, DHL or UPS.  Rates, Duties and Taxes appear before you checkout.  Orders ship within 1 business day.  Customer pays all International VAT and duties.
We do not pay for return shipping. Check our return policy.
We ship worldwide, subject to international treaties, regulations and embargoes.
Order on our secure SSL secure "Shopify" shopping cart.
Order confirmations are emailed as soon as order transaction is received.
You will receive a second email when order ships, containing tracking number and estimated delivery times.
What to expect when ordering:
All orders are packed with care and sent with tracking number and insurance, for signature. 
Shipping Schedule: Orders ship within 1 business day after payment is received.
Delivery Times:  USA 2-5 business days, International 2-7 business days. 
Shipping Address: Please provide Full Name, Street, Suite or Apartment number, Town, Zip Code, Postal Code, Email Address and Telephone Number.
We are not responsible for Customs delays, duties and VAT.
Return Policy
Shipping Rates and Delivery Times:
If you are not 100% satisfied with your purchase, you may return it for a refund or exchange within 14 days of delivery date. Contact Us to initiate your refund or replacement order.
Returns must be initiated within 14 days of delivery date.
Pack items with original packaging, unworn, and in brand new condition.
Return shipping costs are non-refundable unless the original items arrived damaged at time of delivery.
Please do not write "jewelry" or any other jewelry-related words on the outside of the return package.
Wholesale Refund Policy: No returns or refunds, replacements or credits issued on Wholesale Orders.
Sterling Silver Tiny Bee Stick Lapel Brooch Scarf Wedding Stick Pin, Gender Neutral